JIM'S ORGANIC COFFEE
Located in Wareham Massachusetts, Jim's Organic Coffee is roasted and prepared for distribution in a nationally recognized green facility. A comprehensive LED retrofit by Brightcore included the replacement of existing MH high bays and T5 high bays to a RAB Rail system. The team at Jim's was impressed with the lighting solution, but there was a downside. The desired light level increase showed so many imperfections on the facility walls, the property was repainted to accommodate.
Simple payback of 1.4 years

Estimated useful life of 15+ years

Annual savings greater than $2,000
- 51% Electricity savings
- 9,589 kWh energy saved annually
- 7,808 Pounds of coal burned (equivalent carbon reduction)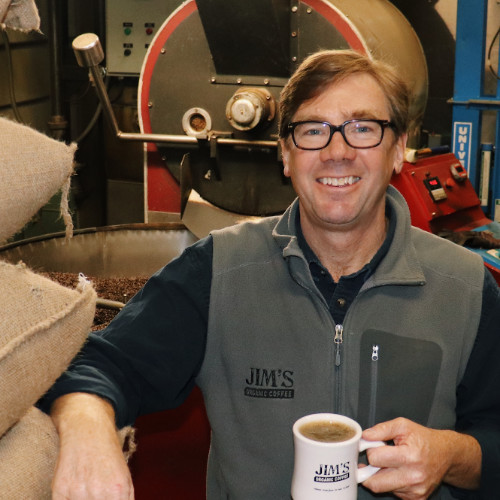 "Sustainability is an important component of our business and brand. Brightcore helped us realize that goal in our roasting facility with ease and expertise."
- Jim Cannell
Owner, Jim's Organic Coffee
VIEW MORE CASE STUDIES
We measure success by the results achieved by clients. Browse our client case studies to learn more about the dollars saved, GHG avoided, kWh saved, projects completed and more.